Main content starts here, tab to start navigating
June Daniels England was born on June 1, 1920, to Rex and Daisy Daniels in Austin, Utah. Being the oldest of four children, she developed nurturing and domestic skills which she used throughout her life to bless her family. On December 30, 1940 she married Eugene K. England. Together they had six sons. Nothing was more important to her than her family.
June is attributed with finding the England family crest that is emblazoned on all C.R. England equipment. She researched and found the crest when she and Gene were on a trip to England. That crest is now well known throughout the country. She loved the company and she would have been very proud to see what it has become.
June's Table is hometown themed restaurant dedicated to one of C.R. England early influencers. Comfort food, made fresh is the focus of June's Table, dedicated to homemade favorites for breakfast, lunch, and dinner.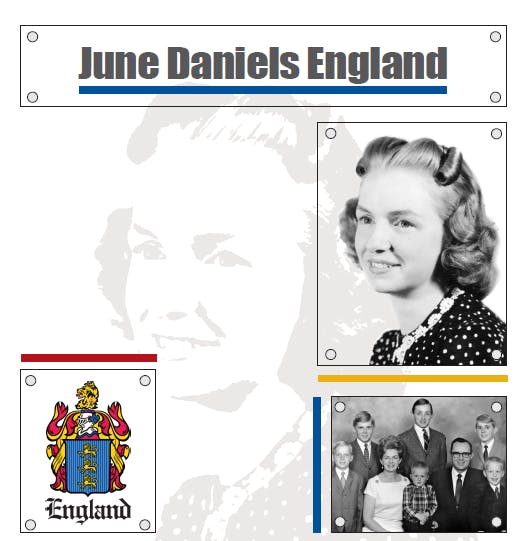 Slide 1 of 10
Slide 2 of 10
Slide 3 of 10
Slide 4 of 10
Slide 5 of 10
Slide 6 of 10
Slide 7 of 10
Slide 8 of 10
Slide 9 of 10
Slide 10 of 10